Nestled in the heart of New Mexico, Santa Rosa offers both locals and tourists a taste of authentic Southwest cuisine. With its rich culinary heritage and lively food scene, this charming town is a haven for food enthusiasts seeking savory dishes that showcase the region's diverse flavors.
From traditional Mexican eateries to cozy diners serving up American classics, there is no shortage of exceptional dining options to explore in Santa Rosa.
Whether you're craving scrumptious Tex-Mex delicacies or hearty comfort food, this page will guide you through some of the must-visit places to eat in Santa Rosa, ensuring an unforgettable culinary experience during your visit to this captivating southwestern gem.
Places to Eat in Santa Rosa, New Mexico
Table of Contents
1. Comet II Drive In & Restaurant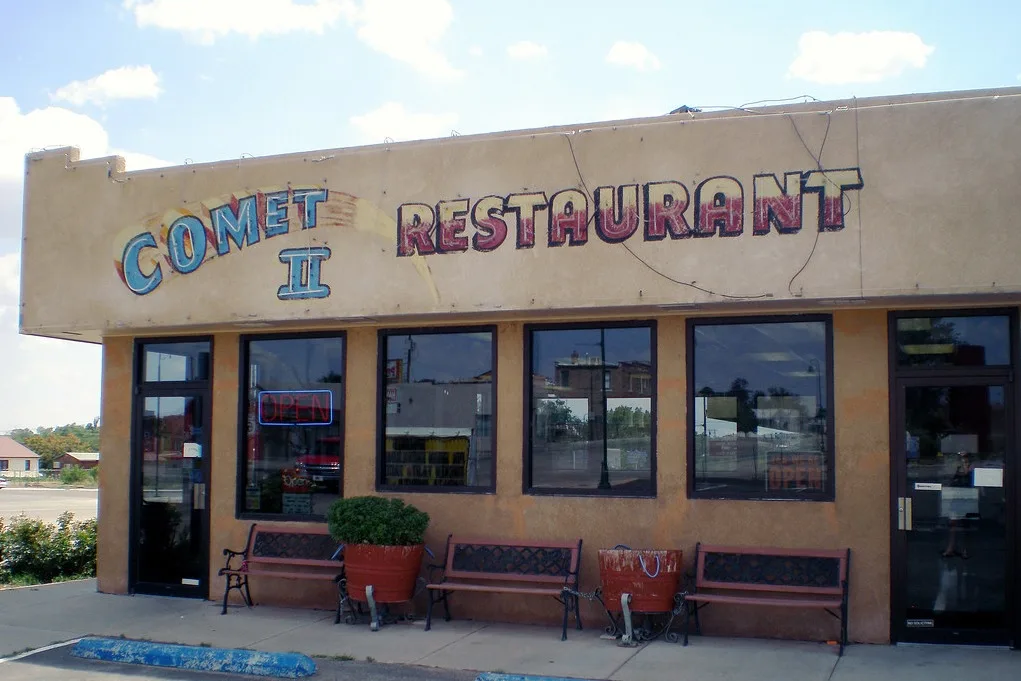 The locals will point you directly to Comet II Drive In & Restaurant when you ask about the best place to dine in Santa Rosa, NM. It's a staple in the community thanks to its location along the historic Route 66. Drivers traveling along Interstate 40 can easily reach it to taste the authentic local flavor.
Comet II Drive In & Restaurant is a Mexican restaurant serving a mix of southwestern dishes and vegetarian options. It's the perfect spot to eat for all meals – breakfast, lunch, and dinner.
Some of the best dishes to order are tacos, enchiladas, tamales, and refried beans. Each meal comes with chips and salsa if you're dining in while you wait for your food. If you're still craving after eating, order one of the local specialties, natillas pudding.
The homemade flavor of each dish reflects the family-owned restaurant operation in a welcoming atmosphere to enjoy a delicious meal.
Address: 1257 Historic Route 66, Santa Rosa, NM 88435
Phone: (575) 472-3663
2. Silver Moon Cafe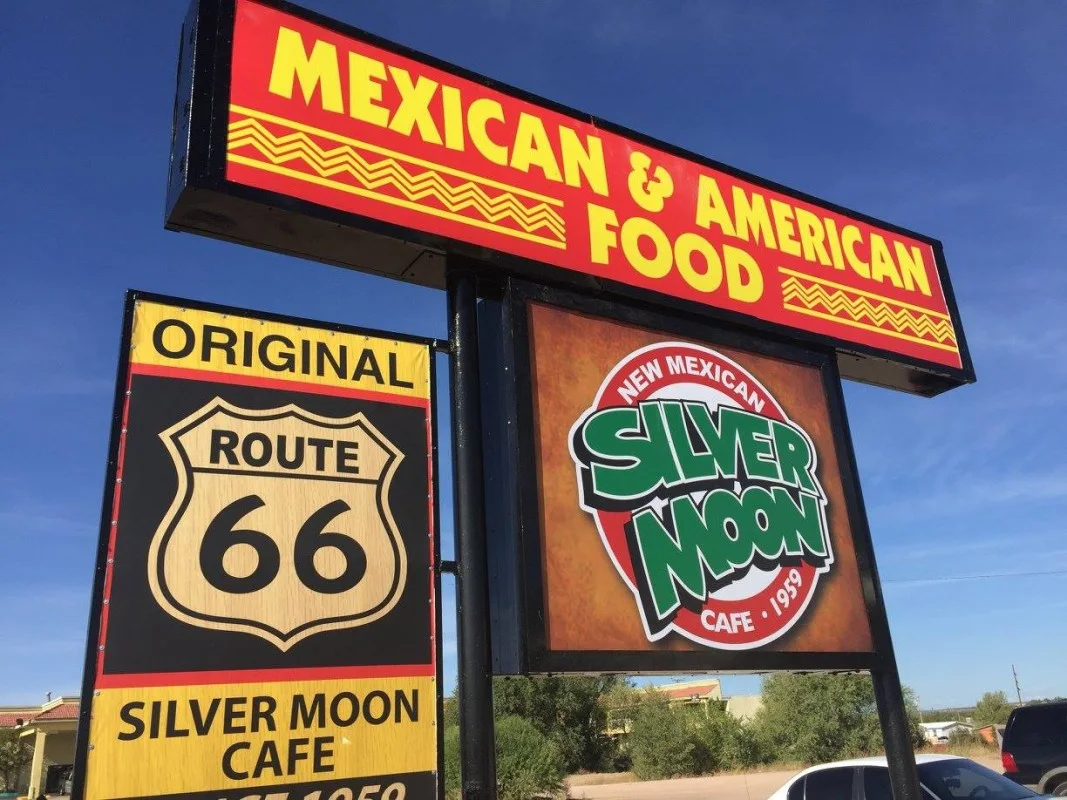 You won't miss the iconic sign atop the Silver Moon Café when exiting off Interstate 40. Open since 1959; it's grown into a landmark café, perfectly established on the historic Route 66. It's a favorite place to get authentic Mexican food while dining in a local atmosphere setting.
Silver Moon Café serves a mix of Mexican and American dishes, so you'll have many options for what to order. Try one of the chili rellenos plates, the burrito bowls, or a classic signature burger. Also, you'll want to taste the savory flavors of the homemade chips and salsa. Come hungry because the restaurant serves large portions.
You can order the food to take out or dine in. Dining in is always preferred to get the full restaurant experience with its locally-inspired décor. It has space for indoor and outdoor seating.
Address:3701 Historic Rt 66 Santa Rosa, NM 88435
Phone: (575) 472-3162
3. Joseph's Bar and Grill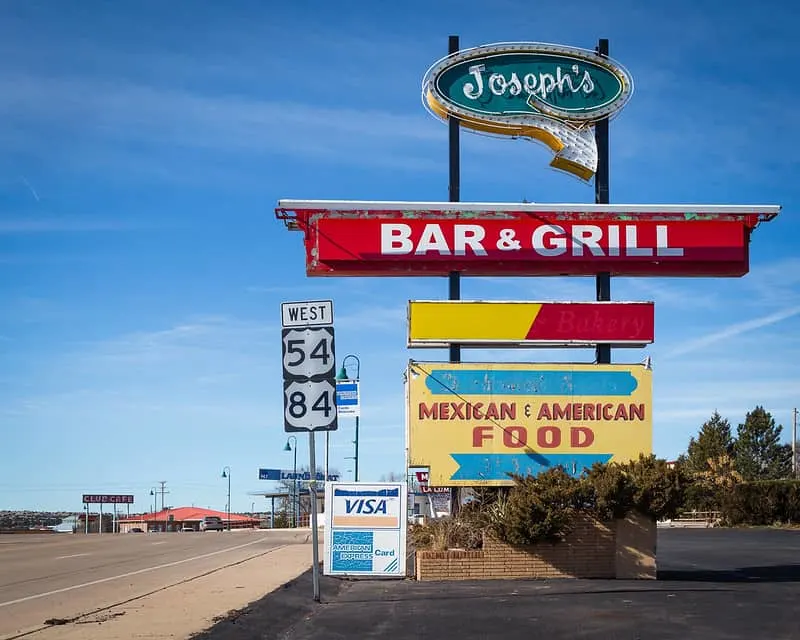 You'll get a feeling of nostalgia from the moment you enter Joseph's Bar and Grill. The restaurant is family-owned since it opened in 1956 on historic Route 66, maintaining a lot of the original essence. Drop by the diner for lunch or dinner, and you'll be pleasantly surprised by the food and service.
Joseph's Bar and Grill features favorite Mexican and American dishes, a common trend in New Mexico. It's famous for its fajitas, but you can find several house specialties like the Burritos Grande de Santa Rosa, blue corn enchiladas, and cowboy-cut steak. Complement your meal with a tasty margarita or cold draft beer from the bar.
Joseph's Bar and Grill is full of history with efforts to preserve the story. The diner includes a Route 66 gift shop to purchase souvenirs of the route or merchandise of their iconic smiling Fat Man.
Address: 1775 Historic Route 66, Santa Rosa, NM 88435
Phone: (575) 472-3361
Website: https://josephsbarandgrill.com
4. Santa Fe Grill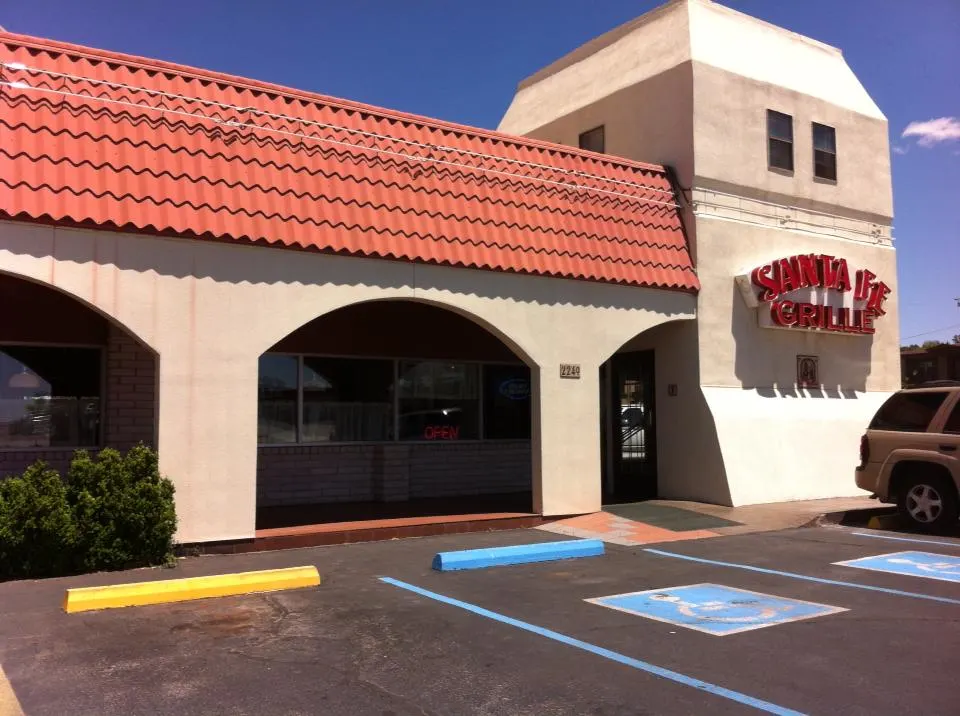 The new Mexican-style architecture of the Santa Fe Grill alludes to the authentic dining experience you're about to encounter.
It's one of the best restaurants in Santa Rosa for homestyle Mexican and Southwestern food. Its location on historic Route 66 nearby local hotels makes it a favorite recommendation for visitors.
Santa Fe Grill is a popular eatery for breakfast, lunch, and dinner. Drop by anytime to taste incredible food options – you can order a large breakfast skillet with pancakes for breakfast or choose a smothered chicken burrito with a side of hot chili for dinner. And for dessert, the homemade pies are a must-try dish.
The restaurant offers a salad bar and a soup bar for vegetarian diners.
The large dining room is comfortable for enjoying a meal immersed in the local ambiance.
Address: 2249 Historic Route 66, Santa Rosa, NM 88435
Phone: (575) 472-5568
5. Sun & Sand Restaurant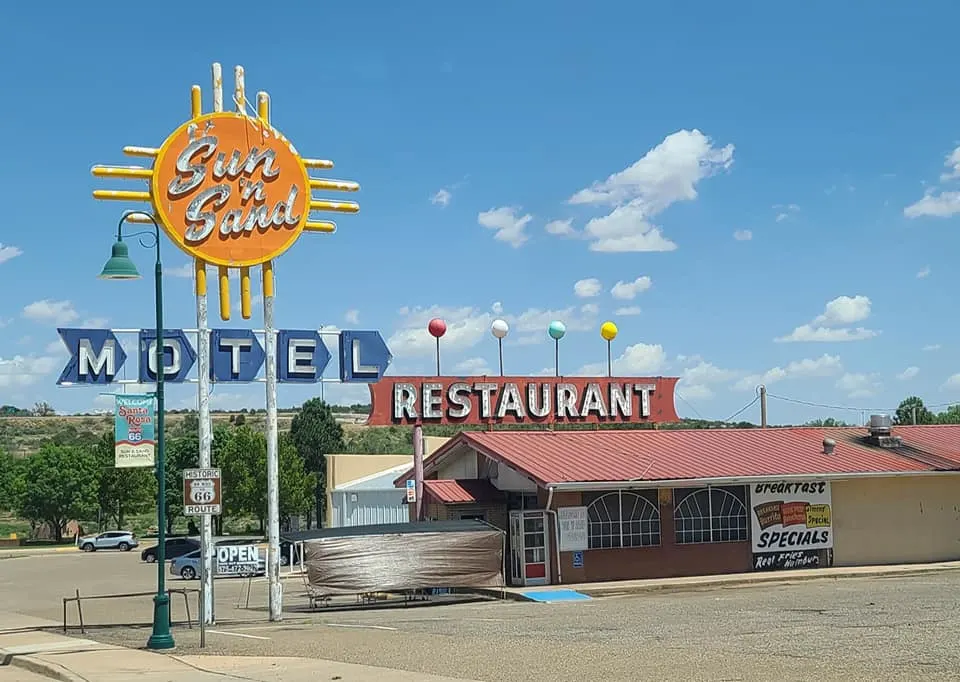 Dine in at the Sun & Sand Restaurant for the best breakfast in Santa Rosa. The restaurant, located on historic Route 66, opens early if you want a delicious meal before getting back on the road. You'll be well-fueled before continuing your road trip.
Sun & Sand Restaurant has a laid-back vibe to enjoy a meal from a classic American-style diner. The homestyle cooking is what keeps locals coming back and travelers raving for more. Some of the top dishes include breakfast burritos, huevos rancheros, omelets, cinnamon rolls, and more. You'll also be served fresh coffee to wake you up in the morning.
The dining experience is pleasant, thanks to the friendly staff. You won't have to wait long with food served fast.
Address: 2050 Historic Rte 66 Santa Rosa, NM 88435
Phone: (575) 472-3092
6. Diego's Pizza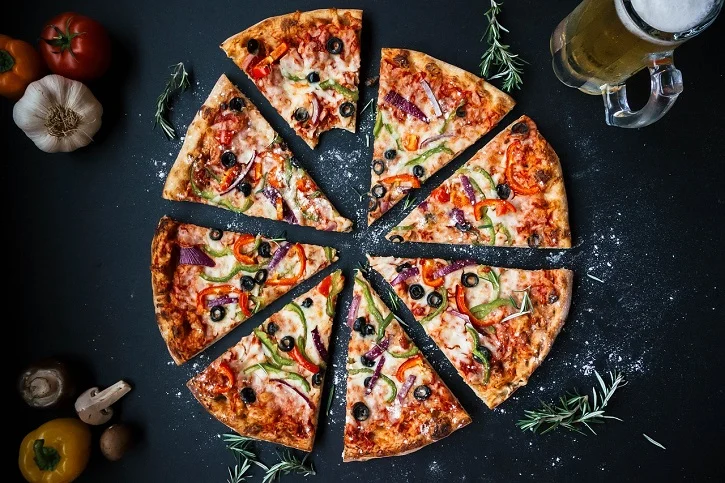 Diego's Pizza is an extension of Joseph's Bar and Grill, established inside the same venue. It operates as a separate restaurant, a local pizza shop in a bar setting. The family-owned eatery delivers a sports bar scene when dining in, or order for pick up to take back to your hotel.
Diego's Pizza specializes in New York-style thin-crust pizza. You'll have many ways to customize the pizza to your liking from the selection of Southwestern toppings.
At Diego's, you start with a base cheese pizza and choose between meat and veggies, such as chicharrones, chorizo, Italian sausage, New Mexico green peppers, jalapeños, and more. The extensive topping list provides something for everyone.
If you can't decide, go with the house specialties like the Pizza de Santa Rosa or stuffed calzones.
Diego's Pizza is open daily with extended hours during the summer.
Address: 1775 U.S. Rte 66, Santa Rosa, NM 88435
Phone: (575) 472-7575
7. Champs Chicken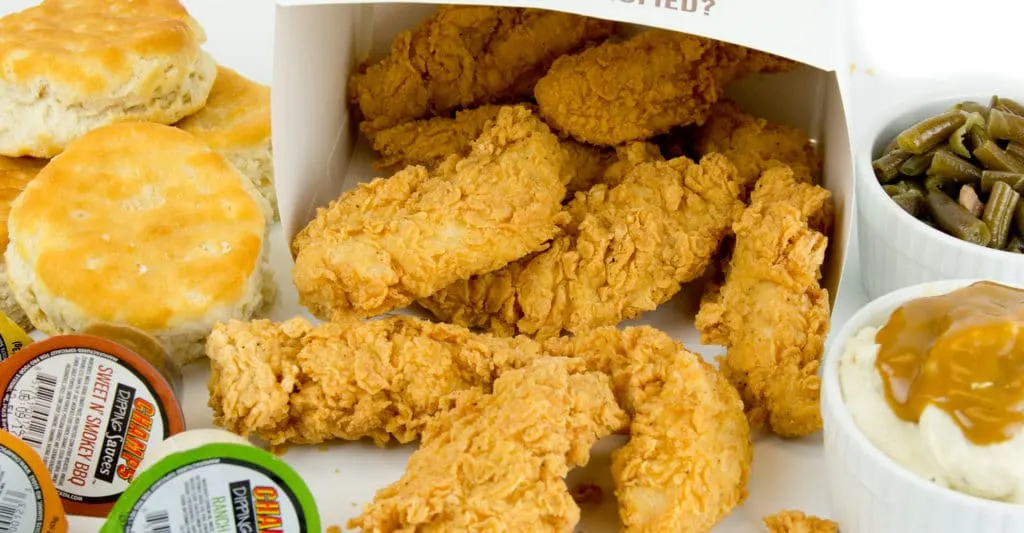 Champs Chicken is one of the regional fast-food restaurants that you'll be glad you decided to give a try. Located on historic Route 66, the local chicken restaurant is considered to have the best Chicken ever.
The succulent chicken meals and signature sides will be the best meal you've had in Santa Rosa.
Champs Chicken served comfort food to give a sense of home and warmth on the road. It specializes in fried chicken topped with tasty seasoning.
The crunchy, tender, and juicy combination is more than you could ask for. Also, try the chicken tenders, which come with your choice of a variety of dipping sauces.
Whether you're ordering for yourself or the entire family, Champs Chicken has the perfect-sized meals to accommodate.
Address: 3630 Historic, U.S. Rte 66, Santa Rosa, NM 88435
Phone: (505) 278-9805
Website: https://champschicken.com
8. Annie's Restaurant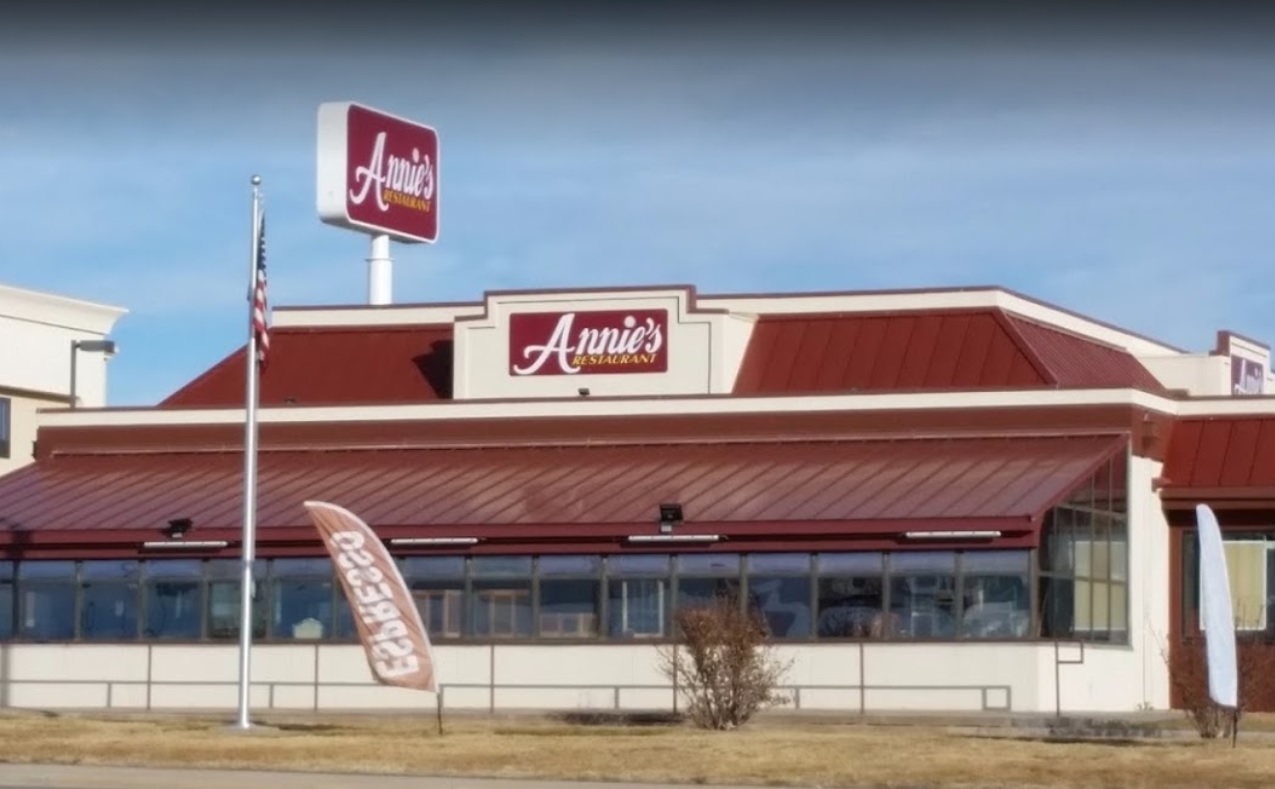 The newly established Annie's Restaurant is quickly rising to the top of the best restaurants in Santa Rosa. It's operated by the Campos family, who also own Joseph's Bar & Grill, so you can expect the same attention to detail in creating the perfect restaurant experience. It's a perfect example of a classic roadside diner.
Annie's Restaurant, located off Interstate-40, specializes in American food and serves breakfast all day, so it's convenient for road trippers passing through Santa Rosa. It's a family-friendly diner with a large parking lot even to accommodate trucks.
You'll fall in love with the homestyle comfort food. Order one of the breakfast omelets or try a handmade burger. You can't forget about desserts, such as their Lemon Meringue Pie or other homemade pies. Coffee also stays freshly served all day.
Address: 3695 Route 66 Santa Rosa, NM 88435
Phone: (575) 472-5000
Website: http://www.anniesinsantarosanm.com
9. Bill's Place
Bill's Place will feel like a blast from the past as you relive childhood memories. It's a famous ice cream shop in downtown Santa Rosa that creates all nostalgic memories of going to the candy store.
Established in 1947, Bill's Places closed temporarily and reopened in 2019 under the same family. The restored restaurant maintains many of its traditions and attracts many former customers back with their kids.
Bill's Place serves a variety of ice cream flavors along with several other treats and food. Stop by the shop to order the best rootbeer floats and shakes in town. It also still stocks candies. While the kids chow down on snacks, you can get a bit of "real" food, such as bologna sandwiches, pizza, nachos, hot dogs, etc.
It will be one of the most fun restaurants kids can visit – there is even a retro Pac-man arcade game.
Address: 291 4th Street, 6 Santa Rosa, NM 88435
Phone: (575) 472-2455
10. Dairy Queen Grill & Chill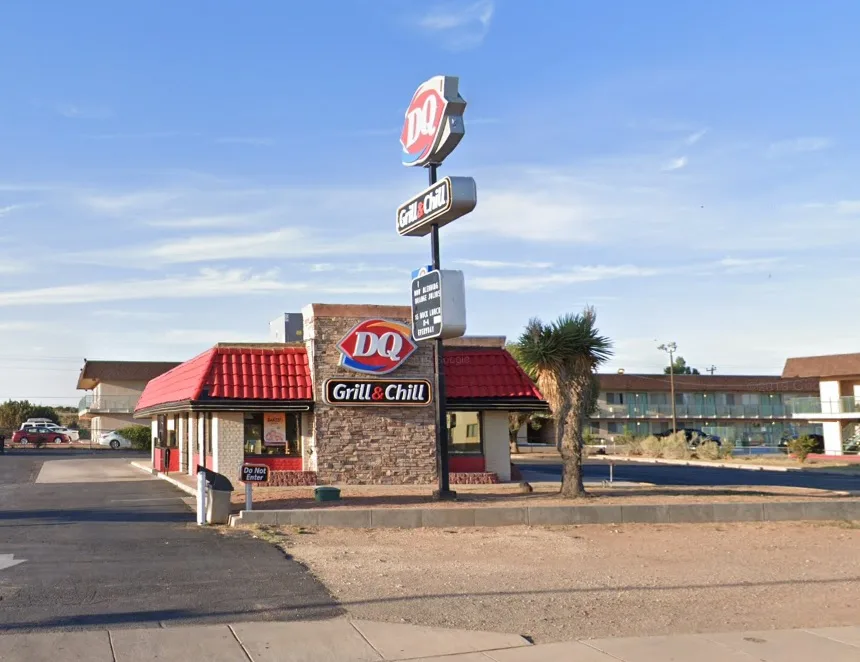 Long gone are the days when Dairy Queen serves only ice cream – it's now a popular fast food restaurant for a quick meal on the go or going for a treat after a long day swimming at the Blue Hole.
Dairy Queen Grill & Chill is the chain's restaurant model, including indoor and outdoor seating and drive-through ordering. It's conveniently located at the intersection of I-40 and the historic Route 66, so it's easily accessible for all tourists. It's also within walking distance from the hotels to go for a treat.
If you're hungry, order some of the All-American food favorites like hot dogs, chicken fingers, or burgers. Dessert is a must at Dairy Queen, where you'll find all of the signature favorites like soft-served ice cream cones or blizzards. It's the perfect treat for the hot New Mexico weather.
Address: 3500 Historic Route 66, Santa Rosa, NM 88435
Phone: (575) 472-5576

11. McDonald's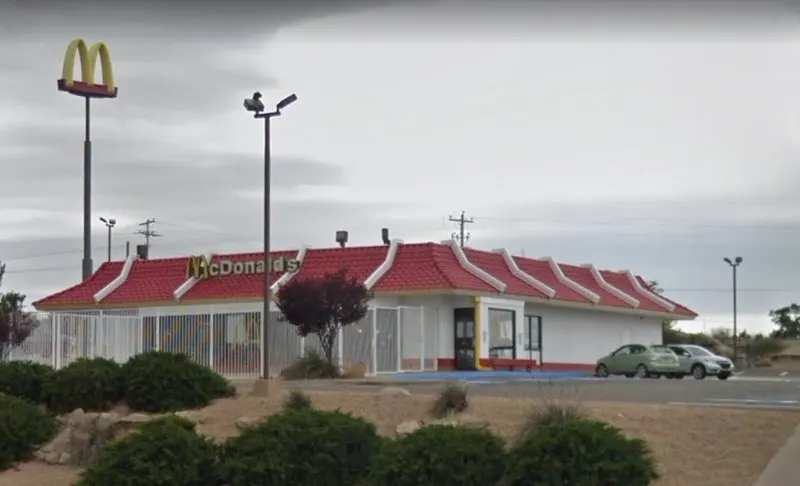 Santa Rosa is a road trip destination for people on Interstate-40 or journeying the historic Route 66, so it's hard to avoid a McDonald's somewhere along the trip. When you see the local sign for the golden arches, use it as an excuse to make a stop by Santa Rosa.
McDonald's is an American favorite for grabbing a quick bite to eat. Whether on the road making a short pit stop or looking for a great late-night eat, McDonald's is the go-to restaurant. It's open from 5 AM until midnight or 1 AM, so you'll be able to satisfy your hunger at most times of the day (or night).
McDonald's Santa Rosa is ideally located near many local attractions, so you can have a bit of fun exploring the town while eating a Big Mac or enjoying a refreshing McFlurry. The restaurant is designed for travelers with a truck drive lot adjacent.
Address: 1504 Historic Route 66 Santa Rosa, NM 88435
Phone: (575) 472-3336

12. Subway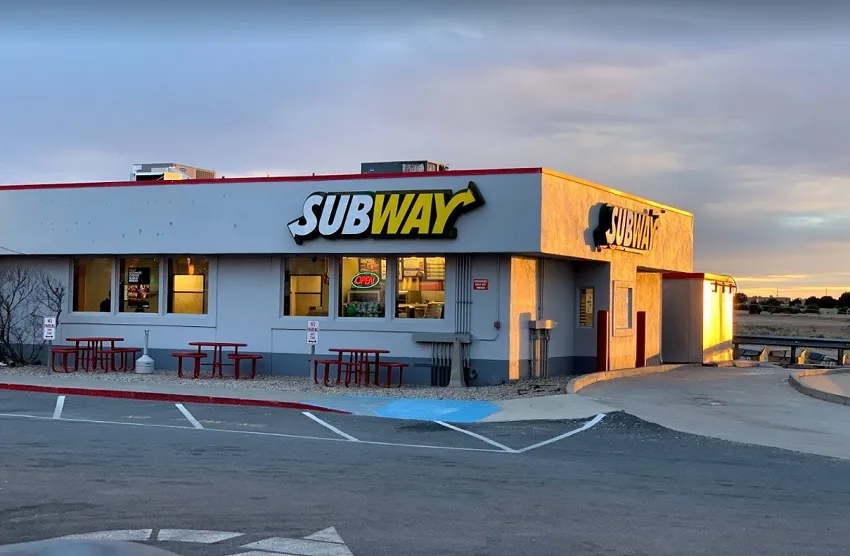 While making a routine break at the Pilot Truck Stop, grab a delicious sandwich from Subway, located within the stop. Travelers can enjoy a full-sized Subway restaurant that operates independently from the truck stop, so you'll have access to all of your favorite sandwiches.
Subway is located on the historic Route 66, so it's easily accessible for people passing through town or exploring the local attractions.
The restaurant delivers the same great Subway experience with fresh-cut vegetables, freshly baked bread, and fresh meat to top your personalized sandwich. If you're in a hurry, order one of the favorites – Steak and Cheese, Italian BMT, or the daily special. And don't forget the cookies!
Subway opens early at 5 AM to enjoy a fast-food breakfast on the go. One of the advantages of the location is that you're able to use the Subway app to order your sandwich ahead if you're in a rush so that you can pull up, grab your food, and go.
Address: 2634 Historic Route 66, TA Operating Corp, Santa Rosa, NM
Phone: (575) 472-3432

13. The Hutch Café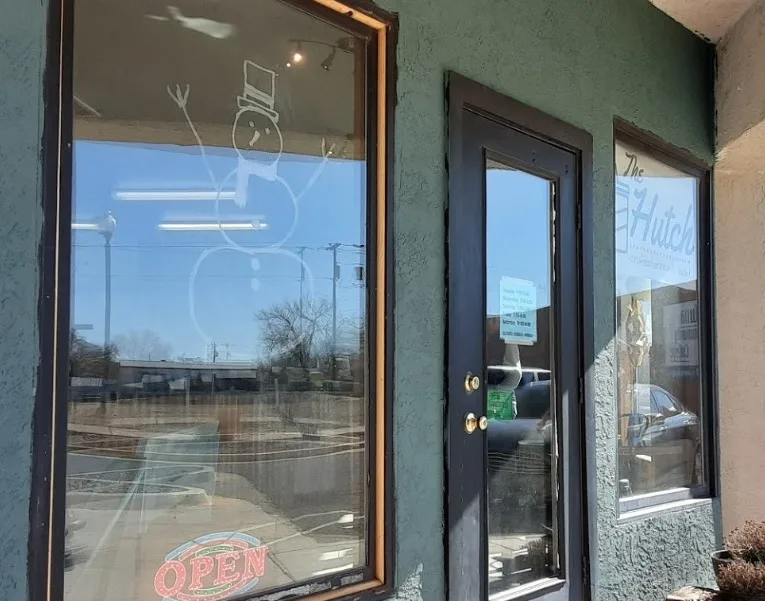 For the best coffee in town, visit The Hutch Café. If you've never tasted fresh coffee or café snacks, now is the perfect opportunity. The restaurant prides itself on locally-roasted coffee, store-baked goods, homemade salads, store-prepared meats, and custom specialty drinks.
You'll surely remember your experience at The Hutch Café when placing an order in a friendly atmosphere. The family-owned café treats everyone like a returning customer. It's ideal for breakfast or brunch.
It's one of the few places in Santa Rosa to get an Espresso or cappuccino. Complement your drink with one of the panini sandwiches or freshly-baked scones. It also serves other beverages, including boba tea and frozen drinks.
The café has a large dining area with trendy décor to give it a modern feel. It's a stand-out café in Santa Rosa and one of the favorite go-to spots for tourists and locals.
Address: 400 Corona Ave, Santa Rosa, NM 88435
Phone: (575) 472-4882

14. Chico's Tortas y Piñas Lokas LLC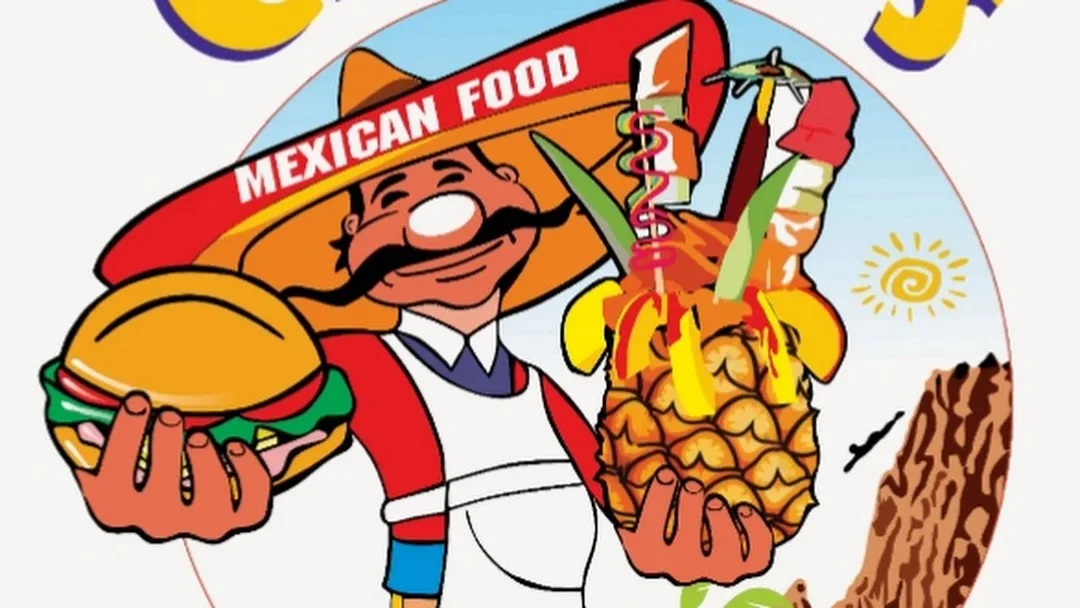 With as many Mexican food options in Santa Rosa, Chico's Tortas y Piñas Lokas LLC, or Chico's, is one of the top-rated restaurants. Chico's lives up to the hype of incredible Mexican food and lets the savory flavors provide a reason to keep returning.
Chico's is a Mexican restaurant along historic Route 66 located within minutes of many local hotels. Dine in at the restaurant or ask about delivery. It also operates a drive-through for on-the-go travelers who still want an exceptional meal.
The food is all the rave at Chico's, serving all the Mexican favorites with homemade flavor. Order some of the top dishes, including tacos, enchiladas, tamales, and fajitas.
Don't forget to try one of their specialty drinks like the watermelon agua to complete your meal. You'll be glad you decided to eat here.
Address: 2306 U.S. Rte 66, Santa Rosa, NM 88435
Phone: (575) 472-2181